ENRAGE
Boom Library
Videos
Product Information
You May Also Like
FOR SOUND DESIGNERS & MUSIC PRODUCERS THE ONE EFFECT PLUG-IN TO RULE THEM ALL
EnRage
is a highly addictive multi-modular FX processing tool that opens up unlimited possibilities in how you tweak and process your sounds. It will easily handle your daily FX plug-in needs but will also introduce you to a world of insanely wicked sound processing. EnRage is super responsive and extremely precise. To put it simple: EnRage will change the way you experience sounds.

CREATE YOUR OWN EFFECTS WITH ENRAGE!

EnRage is an FX processing plug-in with more than 40 different devices waiting for you to chain them together and send your audio signal on a thrilling digital journey. Always remain in full control by modifying a multitude of parameters or let go and get inspired by EnRage's more than 200 presets.

Use The "+" Icons For More Information About ENRAGE's User Interface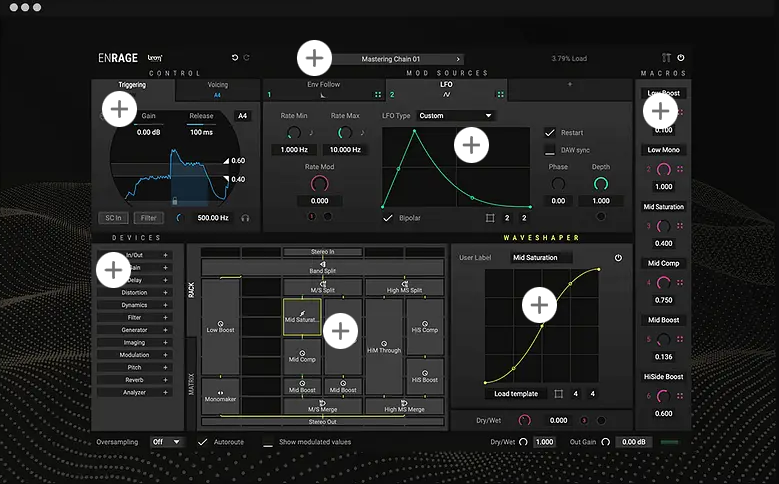 ENRAGE Enables Complex And Interasting Effects Rack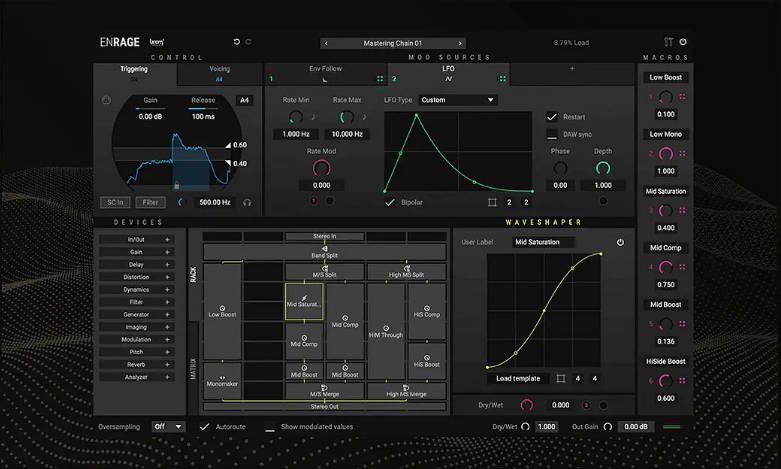 ENRAGE Also Covers a Multitude Of Common Basic FX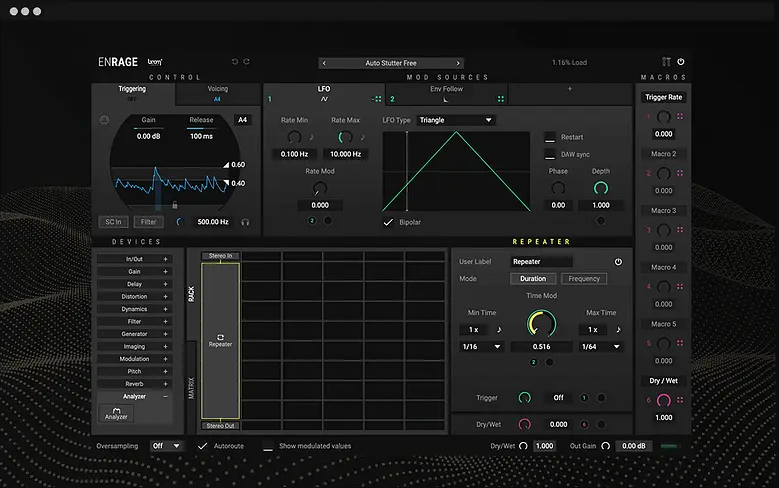 Modify Presets Or Create Your Own And Share Them With The Community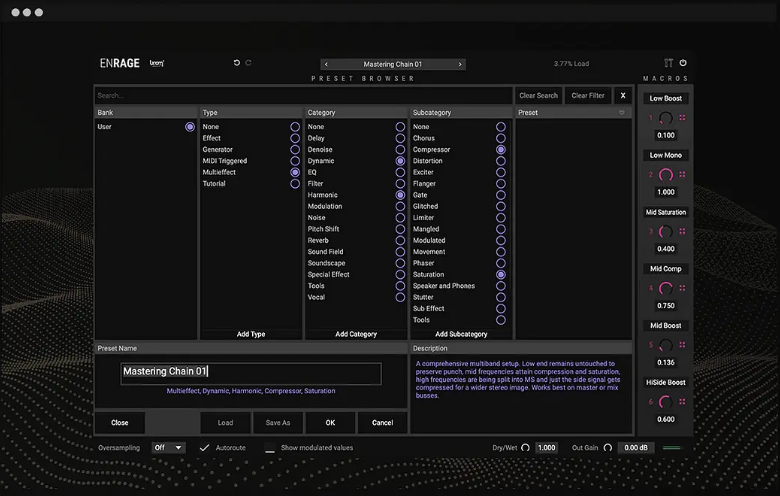 ENRAGE IS A GIGANTIC TOOL BOX PACKED WITH UNLIMITED POSSIBILITIES
Unlimited options. A wide range of devices. Extraordinary mod sources. The only barrier is your imagination. Combine any effects, create routing chains as simple or complicated as you need. Choose from over 40 devices, click and drag them into the rack, and change the parameters. EnRage's modularity allows interacting and interwoven effect structures that cannot be achieved with typical serial effect chains. Expand the possibilities by simply dragging and dropping macro assignments to take further control.


10 MODULATION SOURCES
A MOD SOURCE alters your sound by changing values over time. You can connect MOD SOURCES to DEVICE controls and even to other MOD SOURCE controls. When you apply modulation to the controls they change their value according to the shape of the modulation signal.


200+ PRESETS
EnRage comes packed with over 200 factory presets, ready to twist, mangle, and madden your sounds. Load them, tweak them, create your own and share them with your friends.

KEY FEATURES
Create your own effects
Over 50 different devices
10 different mod sources
Over 250 factory presets
Save and share user presets
USE CASES
ENRAGE requires a free iLok account

WHAT IS ILOK?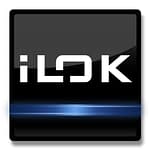 iLok is an industry standard that use to manage our BOOM Interactive software licenses (Please note: iLok is NOT required to work with our regular BOOM Library Sound FX packs). There are two different types of iLok protection available: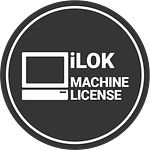 MACHINE LICENSE: This activation option is FREE. You can deposit the software license on the computer where you're running the software. You don't need an additional iLok USB device. All you need is a valid FREE account on www.ilok.com and the FREE iLok license manager software.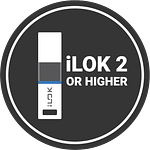 USB-DONGLE: If you already own a 2nd generation or newer portable iLok USB device, you can deposit the license on the device instead of your computer. Please note that a lot of software plug in creators use the iLok system, so if you already own a 2nd generation (or newer) iLok USB device, you don't need to purchase another one and if you purchase an iLok USB device now you can use it with software from other manufacturers (one iLok to rule them all).
BOOM LIBRARY PRODUCT REGISTRATION:
Go to this PAGE
Videos
Introducing EnRage - Multi-Modular Effect Plug-In
EnRage - Basic Flanger - Tutorial
EnRage - Dynamic Flanger - Tutorial
EnRage - Vocal Doubler Basic - Tutorial
EnRage - Vocal Doubler Advanced - Tutorial
EnRage - Vocal Doubler Advanced Macros - Tutorial
EnRage - Vocal Doubler Advanced Macros - Tutorial
Product Information

Tech Specs

Requirements

Downloads
Features
Create your own effects
Over 40 different devices
10 different mod sources
Over 200 factory presets
Save and share user presets
Specifications
ILOK: Available licensing options
ILOK: Machine License activation and USB Dongle
Supported Host Application
Software Plugin (VST, AU, AAX) for Windows & Mac
Requires a Free iLok account
Native Support for Apple Silicon